Sales, Marketing & Business Development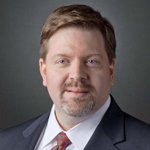 Robert Zarazowski
Managing Director - Wharton Research Data Services
As Managing Director, Bob is responsible for overall strategic and operational performance of WRDS. Bob develops strategies to enter new markets and for new products along with enhancing existing services. He also creates, manages and cultivates relationships with key business partners.
In previous positions at Wharton, Bob managed the School's data services, created intranet applications and oversaw the School's large-scale technology infrastructure. Before joining Wharton, Robert was Program Manager for Financial Systems at Carnegie Mellon University. He holds a Master of Science degree in Industrial Administration (MBA) from Carnegie Mellon University and Bachelor of Science degrees in Mathematics and Computer Science from the University of Pittsburgh.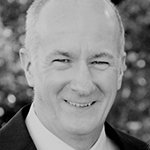 Steven J. Sheehan
Executive Director – Business Development, Sales and Marketing
Prior to joining WRDS in late 2017, Steve led the sales and marketing efforts at the Center for Research in Security Prices (CRSP) at the University of Chicago Booth School of Business. During his 10 year term at CRSP, CRSP grew from $12M to nearly $40M in annual licensing revenue. Subscribers to CRSP's historical database grew to nearly 500 leading academic institutions in 35 countries. CRSP's investable index initiative was launched during his tenure and invested assets linked to those indexes now total over $1.2 trillion. Before joining CRSP, Steve spent 10 years at Wolters Kluwer managing a portfolio of data, research and software products designed for practitioners in highly regulated industries.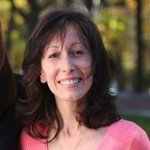 Robin Nussbaum Gold
Director of Marketing
Robin Nussbaum Gold is the Director of Marketing for Wharton Research Data Services, the Wharton School of The University of Pennsylvania. In this capacity, she is responsible for the development and execution of overall strategic marketing, branding, and communications for internal and external stakeholders.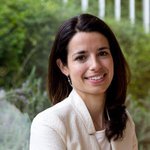 Mireia Gine
Director of International Initiatives
Mireia joined WRDS in 2003 as part of the Research Support group and has helped expand WRDS services internationally. Prior to joining WRDS she was a visiting scholar at MIT and at the University of Pennsylvania and a lecturer at the Universidad de Barcelona, Spain. Mireia holds a PhD. from the Universidad de Barcelona and Master in Economics from Pompeu Fabra University, Spain. Mireia's area of expertise is Corporate Finance with a focus on governance issues.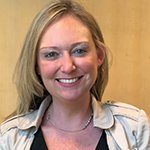 Lindsay Rees
Sales Executive
Lindsay joins Wharton Research Data Services (WRDS) team as a Sales Associate. Lindsay has over 9 years of experience and proven success leading national sales & marketing efforts for various corporations. She graduated in 2004 with a BA in Business from Shippensburg University of Pennsylvania. Lindsay is a native of Philadelphia and has recently moved back to the area from Naples Florida.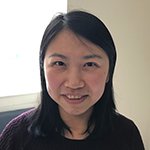 Li Edwards
Sales Associate
Li Edwards joined WRDS in 2016  as a Sales Associate. Li has spent over 10 years as a journalist working in China, Africa and the United States. Prior to that, she started her career as a public relations account executive in China, where she worked with various multinational and financial corporations, helping them expand their business in the growing Chinese domestic market.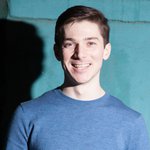 Nick Jonczak
Business Operations Manager
As Business Operations Manager, Nick is responsible for developing, implementing, and maintaining best practices related to subscription billing and payments as they impact Sales, Marketing, Customer Experience, and Finance & Administration. He trains staff to use Salesforce for all business needs and develops new solutions for the platform. Prior to joining Wharton in 2017, Nick was the Managing Director for Almanac Dance Circus Theatre and served in various administrative roles for Arena Stage, the Association of American Medical Colleges, and Thomson Reuters.
UX and Marketing Technology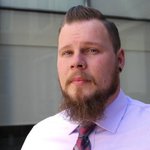 Eric Sauers
IT Project Leader
Eric is the IT Project Leader of UX and Marketing Technology at Wharton Research Data Services (WRDS). As an IT Project Leader Eric drives initiatives ranging from marketing technology, interface development, and user experience testing. Eric's goals are to develop WRDS support and usability through his talents in design, project management, and analytical skills. Eric is currently pursuing his masters in Organizational Dynamics at the University of Pennsylvania.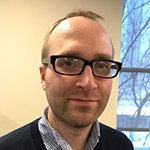 Marc Miller
Director
Marc comes to the User Experience Team with more than 10 years in strategic client management. In his role at WRDS, he oversees client fulfillment for the United States and Canada, by managing on-boarding, user trainings, and performing account reviews with clients. He is a former arts administrator, and previously was Managing Director for the Philadelphia School of Circus Arts.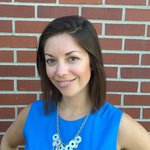 Laura Deen
Associate Director
Laura joined the WRDS Customer Experience team in 2015. In her role as Associate Director, she works closely with clients through onboarding, user support and training. WRDS benefits from Laura's customer-centric focus from her years working in retail management with brands such as Honda, Ten Thousand Villages and Lululemon. Laura oversees workflow and process management, critical to supporting WRDS researchers around the world.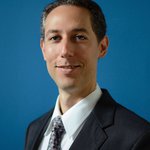 Matt Cohen
Director of Technical Services
Matthew Cohen oversees the technology and data at WRDS. He has been with WRDS since 2005, first as a Data Analyst, then as the director of the Data Team. He previously worked on the Consumer Price Index at the Bureau of Labor Statistics. Matthew received his B.S. in Decision & Information Systems from the Smith School of Business at the University of Maryland in 2002, and got a certificate from Wharton's Executive Education program in 2007.
James Coulter
IT Director
BBA, Management Information Systems, University of Notre Dame
James Coulter is responsible for performing updates, validation, and ETL procedures on several databases on the WRDS platform. James joined WRDS in 2010 after previously working as a data consultant with PricewaterhouseCoopers, where he served clients including the U.S. Treasury, Department of Homeland Security, and several Fortune 500 companies. Jim received his B.B.A. in Management Information Systems from the Mendoza College of Business at the University of Notre Dame in 2005.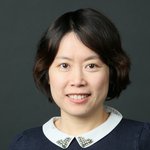 Ye Wang
Senior Application Developer
Ye joined WRDS in 2015.  She is responsible for performing updates, validation, and ETL procedures on several databases on the WRDS platform.  Prior to joining WRDS, Ye worked at the Population Studies Center of the University of Pennsylvania.  She received her MS degree in Computer and Information Technology from the University of Pennsylvania, MA degree in Economics from Southern Methodist University and BA degree in Economics from Nanjing University.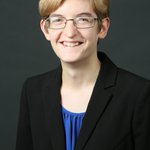 Anne Beeman
Senior Application Developer
Anne has worked at WRDS since 2017, where she is in charge of building and maintaining ETL processes for multiple datasets. Prior to that, she worked as a systems developer at Almac, a fast-paced clinical trial management group serving pharmaceutical company research. She is a Philadelphia transplant of 10 years and a proud Temple University Owl. She graduated in 2012 with a B.A. in Math and Spanish, and a minor in Computer Science. Eager for more classroom time, Anne is continuing her studies as part of the University of Pennsylvania's post-baccalaureate program, learning foreign language, finance, history, and more!
Platform Development and Integration Team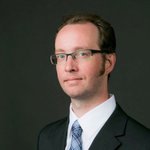 Russ Ney
IT Director
Russ and his team manage the infrastructure, systems and storage needs for the global WRDS community. Russ has been instrumental in designing and implementing systems for WRDS since 1998. Russ is currently leading the WRDS grid computing effort to ensure future scalability of the WRDS client base. Russ is a graduate of Franklin and Marshall College, and the University of Pennsylvania.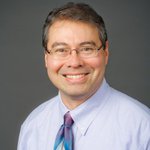 Charles Rejonis
IT Technical Director
Charles Rejonis is an IT Director at WRDS, overseeing advanced initiatives and new product development. Prior to joining WRDS in 2008, Charles was co-director of Wharton's Alfred West Learning Lab. The Learning Lab explores innovative ways of presenting business education using competitive games and simulations. Charles holds degrees in Liberal Arts from Simon's Rock College, and Computer Science from UMass Amherst and Stanford University.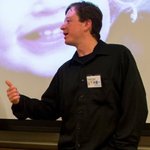 Timothy Allen
IT Technical Director
Tim joined Wharton Research Data Services in 2008, after working for local companies and starting a few of his own. He began programming at age six during a summer camp his mother won in a raffle. Tim currently serves as an organizer of the Philadelphia Python Users Group, DjangoCon US, and as a member of the Python Software Foundation and Django Software Foundation. Tim is an avid hockey fan, was the first person to sell real world items for virtual microcurrency long before Bitcoin, is an avid open-source contributor, and enjoys beating his head against brick walls (as demonstrated by his passion for coding, cycling in Philadelphia, and never-ending quest to get his cats to behave). A life-long Philadelphia resident, he graduated from the University of Pennsylvania in 1996 with an individualized major, "Computer Aided Information Acquisition".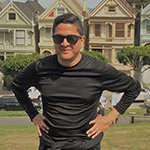 Mukund Rao
Financial Solutions Architect
Muk joined WRDS in 2012 as a Technical Business Analyst and Product Architect. Before coming to WRDS, Muk spent more than a decade on Wall Street working in research and technology at MSD Capital, a multi-billion dollar investment firm. Muk began his career as a management consultant at PricewaterhouseCoopers. He holds a BA and MS from the University of Pennsylvania.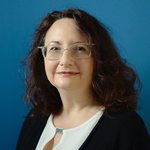 Mary Obropta
Instructional Designer
Mary Obropta has worked at WRDS on the Advanced Initiatives team since 2016. She previously worked as a management consultant for both PricewaterhouseCoopers and KPMG Consulting. Prior to joining WRDS she was editor in chief for the Drexel University Online Catalog. Mary received her BA in English from Lehigh University and her PhD in English from SUNY Buffalo.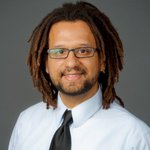 Ryan Sullivan
Web Team Lead
Ryan Sullivan joined WRDS in 2012 as a web application developer. He has worked as a technologist in Philadelphia for the past 12 years. Prior to joining WRDS, he was a back-end Java Developer at Urban Outfitters. Even when he's not working, Ryan enjoys computers in a variety of roles, including Board Member of the Philadelphia Area New Media Association (PANMA) and volunteer of the South of South Neighborhood Association (SOSNA). Originally from Oakland California, Ryan enjoys cycling and travels west frequently to visit family and friends.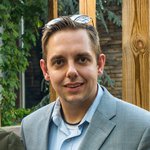 Jeremy Gatens
Application Developer
Jeremy Gatens is the newest web professional at WRDS, joining the team in the Spring of 2017. Previously, Jeremy worked as a webmaster at the PA State Capitol. He graduated with honors from Elizabethtown with a dual degree in Information Systems and Political Science. Jeremy is currently working on his Master's degree at the University of Penn's College of Liberal and Professional Studies. Jeremy is a Tom Petty fan who does web design, in that order. Often referred to as a degenerate disc golfer, Jeremy spends much of his free time chasing that sweet 'jangle-jangle' at the world famous Sedgley Woods DG course.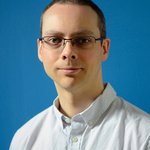 Matt Spalding
IT Project Leader
Matthew is your typical computer geek, fluent in several (programming) languages, and a huge Philadelphia Phillies fan. He has tried to experience as broad a range of things in life as his limited finances afford, from helping run a start-up dot-com company to living in South Korea for four years. He got his Bachelor's in Computer Science at Penn, studied Theology at Torch Trinity Seminary in Seoul, and is currently getting his Masters in Husbanding with a concentration in Fatherhood from his wife and two children.
Luis Palacios
Director
Luis holds a PhD in Economics from Cornell University and bachelor degree in economics from Universidad del Pacifico (Lima-Peru). He has been working for WRDS since 2002. His area of expertise and interest are on procedures for portfolio construction, mutual funds and equity options. Before joining to WRDS, Luis was a principal in the Central Bank of Peru. Luis's scholarly research papers can be found on SSRN.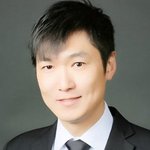 Rui Dai
Research Support Director
Rui's research interests are short selling, options, hedge funds, mergers and acquisitions, and financial reporting. He has passed all three levels of the CFA Program on his first attempt within two years. His papers were presented in several national and international conferences such as New York Fed/NYU Stern Conference on Financial Intermediation, Eastern Finance Association, Financial Management Association, and Northern Finance Association meetings. Rui received his PhD and MA in Economics and DBA in Computer Science and Economics with distinction from the York University. Rui's scholarly research papers can be found on SSRN.
Personal Website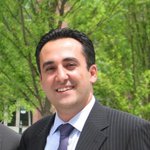 Rabih Moussawi
Research Support Director
Rabih's research interests are institutional investors, hedge funds, quantitative investment, financial reporting, and corporate governance. His work is published in specialized finance journals and featured in mainstream newspapers including the Wall Street Journal and New York Times. His papers were presented in several national and international conferences such as American Finance Association, Western Finance Association, Financial Management Association, and European Finance Association meetings. Before WRDS, Rabih was a researcher at Barclays Global Investors (now BlackRock), and he taught corporate finance at the University of Texas at Dallas. Rabih conducts specialized empirical finance tutorials on research and data issues for academics and professionals in many forums in the U.S. and abroad. Rabih presented on effective methods to link databases and is currently developing a WRDS research platform for SEC filings. Rabih received his PhD in Finance from the University of Texas at Dallas, and his MBA and BA in Economics, with distinction, from the American University of Beirut. Rabih's scholarly research papers can be found on SSRN.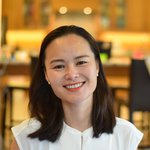 Freda Song Drechsler
Research Support Director
Freda (Qingyi)'s primary research focus is on empirical asset pricing and behavioral finance, including asset pricing anomalies and short selling. She received her Ph.D. and M.A. degree in Applied Economics from the Wharton School of the University of Pennsylvania, and her Bachelor degree from University of Hong Kong after transferring from Tsinghua University in Beijing. Prior to joining WRDS, Freda worked as a quantitative analyst and portfolio manager at Turner Investments. Freda's scholarly research papers can be found on SSRN.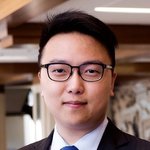 Jun Wu
Research Support Director
Jun's research interests are in investments and empirical asset pricing, including industry momentum, mutual fund performance, liquidity and risk modeling. Jun received his Ph.D. and M.A. in Finance from Kelley School of Business at Indiana University Bloomington and B.S. in Finance from Shanghai University of International Business and Economics. He has presented his papers at Financial Management Association Annual Meetings and the Midwest Finance Associate Annual Meetings. He received the doctoral student research productivity award and was nominated for the Panschar undergraduate teaching award at Kelley
Ted Donohue
Senior Data Analyst
Ted has been with Wharton for 5 years.
Prior to that, he worked for the Association of American Medical Colleges, the George Washington University, and Litton PRC.
Xuan Liu
Senior Programmer Analyst
Yadira Flores
Application Developer
Yadira joined WRDS in 2015. She is responsible for performing updates, validation, and ETL procedures on several databases on the platform. Prior to WRDS, she was an Undergraduate Research Fellow at the National Institute of Standards and Technology. She received her B.A. in Math and minor in Engineering from Smith College. In her free time, she enjoys taking her dog to the park and traveling.