Bureau van Dijk is widely recognized as a specialist provider of both public and hard to reach private company information within the academic community.
Orbis – Access information on 40,700 banks (28,000 US and 12,700 Non-US).
Amadeus – European public and private company information
Osiris – Listed and major unlisted/delisted companies globally
*Please note: Bankscope data will no longer be available for purchase.
For pricing information please contact:
www.bvdinfo.com
Americas | help.americas@bvdinfo.com | +1 331-401-1800
United Kingdom | bvd@bvdinfo.com | +44 (0) 7549-5000
Asia Pacific | chinaedu@bvdinfo.com or xuesong.lu@moodys.com | +86 10-85411210
Legacy Data Dictionary
Products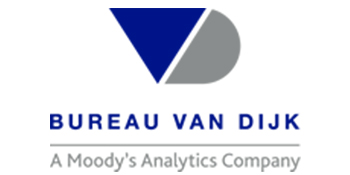 Contact
Address:
40 Wall Street
New York, NY
United States