Our History
The history of how WRDS came to be.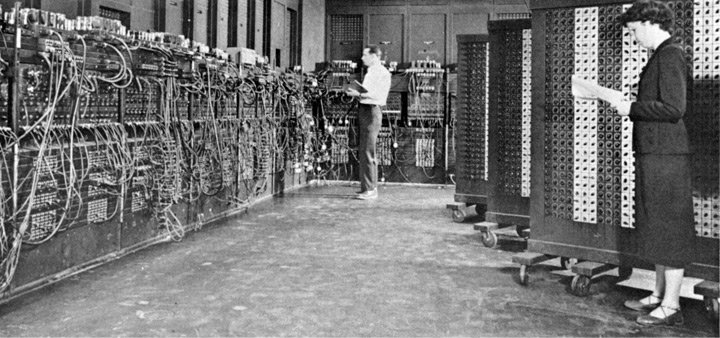 Developed in 1993, the idea for WRDS was pitched as a labor-saver after observing that faculty and doctoral students spent 40 percent of their time programming, writing database queries and reformatting data so that they could use it for analysis while also enlisting Wharton's in-house database experts for help. By converting a couple of popular Fortran-based databases into an easier-to-use format and an interface for building queries, professors and students wouldn't have to be power users or require support staff to help to extract the information they needed.
The original version of WRDS was written in SAS, the statistical software most faculty use to analyze their data, and programmers then used the prototype to build the program, which was eventually produced into a Web interface.
Wharton's faculty was pleased, and the story of WRDS could have ended there. In the ongoing battle with other top-tier schools to attract star researchers, Wharton knew technology was a big selling point and built a state-of-the-art IT infrastructure to brand Wharton as a computing powerhouse. WRDS was a brick on the path to IT excellence.
While the internal value of WRDS was readily apparent to Wharton's leaders, the decision to provide the service to other business schools happened practically by accident. After the initial system deployment, WRDS was presented at a SAS user conference and then at a meeting of Business Computing Directions, a professional association for business school IT managers. At that moment Wharton realized they were onto something big when universities seemed very interested in the concept and, in academia, sharing tools among colleagues is the norm.
Despite the giveaway tradition, the idea to market this as a product to other business schools was realized as a benefit of WRDS wasn't the code for reformatting the data or the pre-scripted queries, but the ongoing technical support that Wharton, acting as an application service provider, would provide. Research universities use many of the same databases and hire experts to mount the tapes, maintain them, help faculty run queries and troubleshoot. There was no value to having these same tasks reproduced at every school, and Wharton would benefit from its association as a data services provider. By creating a dedicated staff to support WRDS, Wharton would reinforce its reputation for cutting-edge finance research.
In 1997, WRDS welcomed its first academic subscriber, Stanford University. Not long after, other institutions followed. After 25 years, WRDS continues to be the preferred research service for 50,000+ researchers at 500+ academic, corporate, and government institutions, in 35+ countries.